When it comes to exploring the vibrant and spiritual town of Pushkar in Rajasthan, India, finding the right accommodation can greatly enhance your travel experience. Pushkar offers a variety of hostels catering to backpackers, solo travelers, and budget-conscious adventurers. In this article, we'll introduce you to the top five hostels in Pushkar, ensuring a comfortable and memorable stay during your visit to this enchanting destination.
Located near the holy Pushkar Lake, Zostel Pushkar is a favorite among backpackers and budget travelers.
The hostel's lively atmosphere, complete with communal spaces, encourages interaction among guests.
Comfortable dormitories and private rooms are available, all well-maintained and clean.
Zostel Pushkar often hosts cultural events, yoga sessions, and city tours, making it easy to meet fellow travelers and experience Pushkar to the fullest.
Moustache Hostel Pushkar:
Known for its welcoming ambiance and excellent service, Moustache Hostel in Pushkar offers dorms and private rooms.
The staff is known for their local knowledge and can help plan your itinerary.
The hostel organizes walking tours, treks, and cultural activities to help you explore Pushkar and its surroundings.
If you're seeking a laid-back atmosphere and cozy common areas, The Madpackers Hostel is a top choice.
This hostel offers dormitories and private rooms with a warm and inviting decor.
Activities like yoga sessions, cooking classes, and movie nights make for an enjoyable stay.
Backpacker Panda Pushkar:
Backpacker Panda is a well-known budget-friendly hostel chain with a location in Pushkar.
Their dormitory-style accommodations are clean and comfortable, ensuring a good night's sleep.
The hostel also organizes tours and activities, helping you explore Pushkar and its cultural treasures.
HosteLavie Pushkar: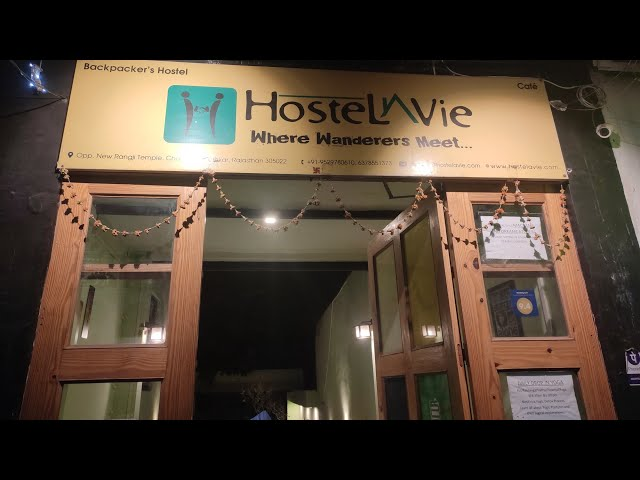 HosteLavie provides a mix of dormitory beds and private rooms, making it suitable for various types of travelers.
The hostel is praised for its cleanliness and attentive staff.
It's a peaceful retreat where you can relax after a day of exploration.
Choosing the right hostel can significantly impact your travel experience in Pushkar. Whether you prefer a lively social atmosphere or a more tranquil stay, these five hostels offer a range of options to suit your preferences and budget. Before booking, be sure to check availability, read recent reviews, and plan your stay to make the most of your visit to this charming town. Embrace the spirituality and culture of Pushkar while enjoying the comfort and camaraderie these hostels have to offer.